If you've got east coast gardeners in your life, you surely know that they've had a rough season. Flower farmers I know in Pennsylvania report weeks and weeks of constant deluge, with no sun in sight. Many of their crops have rotted or turned to slime, and many others simply won't flower without a few hours of sun from time to time.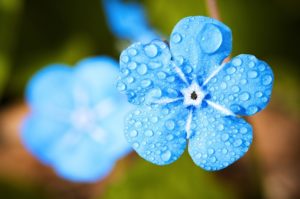 Over here in California, we, of course, don't have this problem in our dry, hot summers. I'm sure most of us wish that we had more water to spare for our thirsty plants. This is why a sudden rainstorm in the main growing months can be a bit of a shock. I can't tell you the number of tools I left outside, flowers I didn't harvest, and tall crops that I should have tied up or trellised during this week's rainstorm. I saw it right there in the forecast, but, silly me, I didn't believe it.
Returning to the garden after a rainstorm can feel a bit defeating (even if we need the water!). There's so much to do, but what is worth your time, and what tasks should be avoided until things dry down a bit? As I've mentioned time and again, the worst thing you can do to your soil is compact it by working it or walking on it when it's too wet. Best to spend your time on other tasks. Here's my list of projects that are smart and totally safe to take on in a wet, soggy field.
Clean Up Weed Piles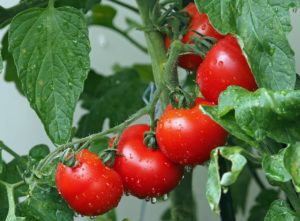 Maybe you're a tidier gardener than I, but my field is often strewn with weed piles that I've built through short weeding spurts here and there, only to be abandoned to 'deal with later'. After a rain, these piles start to decay and mold, but it will only get worse! Now's a great time to scoop them up into a wheelbarrow, and haul them away to your compost pile. If you don't have a compost pile, no time like the present to start one.
Weed Mulched Areas
While I try not to walk in main garden beds while it's wet out, I use this time to focus on the perimeter of the property where I've planted in berms and thickly mulched landscape bed. The mulch helps save the soil from the compacting action of the heavy rains, and sticking my little hand-weeder in there won't do much damage. My current nemesis in these areas is bindweed, and I can't tell you how much time we spend digging this out from my whole property.
Plan for Future Storms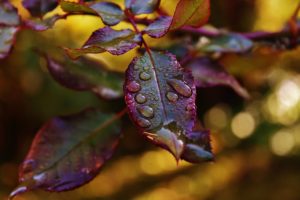 Since this was the first big rain of the season, it did the trick of getting me ready for the next. I try to do a big garden walk to see what was damaged, what was helped, and what I can do better next time to prepare for rain. In most cases, I need to provide more support for tall plants such as mums and dahlias that may do fine without much support on a good day, but in heavy rains, the wet branches sag and break.