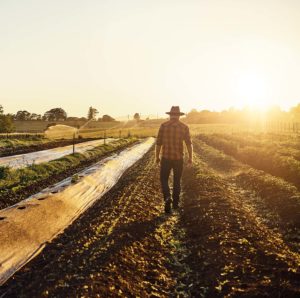 Happy September, gardeners! It's hard to think about fall gardening right now with all this heat rolling into town. That's always the challenge of September. It seems there are so many varied tasks for the garden, some that cling more to summer work and others that are pulling you towards fall. For me, this means keeping on top of watering, harvesting the summer crops like zinnias and dahlias and zucchini almost daily to keep up with the growth, in addition to starting to think about turning over beds for fall crops and even for winter rest.
It's easy to neglect the soil this time of year, but I urge you not to. If you can find a good little chunk of time this month or next, make it a priority to give your garden a little overhaul. This includes ripping out any spent crops, trimming down your perennials and continuing to deadhead your annuals, and, last but not least, adding and incorporating a good dose of compost to your soil. Check out my rundown on the whys and hows of compost in my past post about Compost Awareness Week.
Why Add Compost in the Fall?
Your garden soil is spent from providing nutrients for your vegetables and flowers all summer long.  Be ready for next year's spring planting by adding compost to your garden now.  Adding compost now allows the beneficial nutrients & microorganisms to take hold in your soil so you are ready to plant in the spring. There are many compost options including manure based organic The Real McCoy & upcycled green material based Grab N' Grow Organic Compost.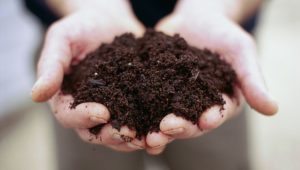 Many of you out there already make compost at home. If not, this fall is a great time to start trying. Here's a past post on the ins and outs of making your own. While it's not a terribly hard process, it does take some time to get everything started and give all that organic material time to properly break down. In the meantime, I would recommend buying some compost – either by the bag, truckload, or even getting larger amounts delivered right to your door (for my flower farm I frequently order in 5- and 10-yards at a time).
In addition to cleaning the garden up for fall, you can start to think about lots of great crops to plant this fall for the winter, spring and beyond. In comes compost once again. Any time you remove one crop (or weed!) from a garden, it's a great idea to replace some of that lost organic matter, vitamins and minerals by adding compost and often times other amendments as well. Check out our past posts on how to plant annual crops and biennials using this method.
Incorporating compost into the garden, whether it will be followed by new plantings or left dormant for winter, is really a simple process. I like to always work it into the top foot or so of topsoil, and sprinkle some on top for good measure. The act of mixing this compost into the soil with a digging fork will also help cultivate your soil for your new fall plants, creating air space and lightening up any compaction that has occurred during the season.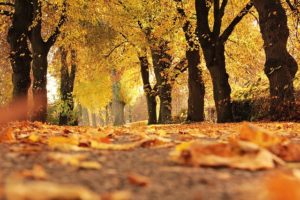 With that, I leave you to the September heat and dreams of fall.
[product_categories columns="4″ orderby="name" order="ASC"]