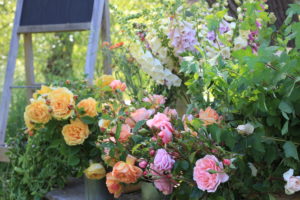 For all the rose growers out there, you know that this second half of May is just about the best time of the year. As I've driven around the county this spring, I've been on the lookout for the first blooms of all different types of roses. The wild, rambling types come on before most of the more tame garden roses. I always love finding neighbors who will let me clip a few stems to tuck into April arrangements. They lend such grace to any bouquet.
For those following along, you may remember that I planted about 150 David Austin type roses in my Sebastopol field just over a year ago (and here's our simple 5-step guide to planting bare root roses). Best practice is to leave them alone for the first season and not do too much cutting. So I tested my patience last year and kept my hands off, other than select pruning and head heading.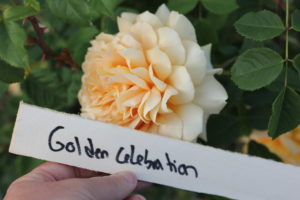 But this is their year, and they're glorious! My most healthy, prolific varieties right now are 'Golden Celebration' and 'Lady of Shalott', with their creamy yellow and warm tangerine tones. They're absolute hams in front of the camera, as evidenced by the many photos I've been snapping.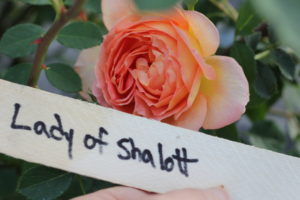 This season I'm stepping up my rose care regimen to make sure I treat them right. For me, this means plenty of food, plenty of water, and keeping a careful eye on aphids, thrips, and potential fungal diseases. Here's our guide to summer rose care.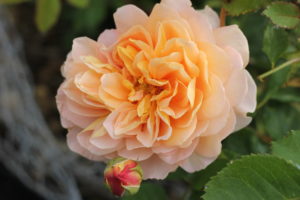 For longest vase life, there are a few extra steps you can take. The first is that I always try to cut my roses in the cool of the morning. You want to cut them just before they're fully open, but when the buds are nice and soft. I'm careful to cut mine straight into a deep bucket of water. If I was being even more of a stickler, I'd cut them off the plant, and then do a fresh cut underwater – this keeps air bubbles from entering the stem and shortening vase life down the road.
Most importantly, I try to always have fresh roses in the house in the spring. It's one of life's great pleasures.
I'd love to know what types of roses the rest of you out there are growing!