During these uncertain times, our small local farms are stepping up to feed their communities. I want to highlight the new systems and options that our food farmers are scrambling to offer us as we look to fuel up, boost our immune systems, support the local economy, and dive into home cooking like never before. Here are snippets from these great farms' social media accounts.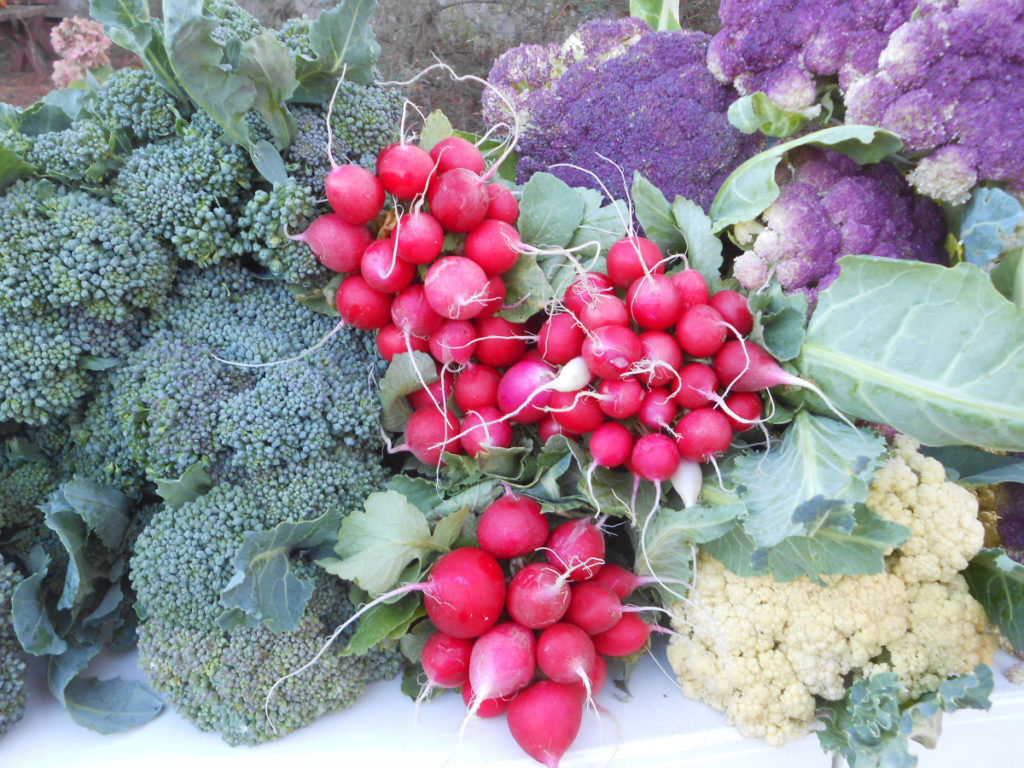 "Right now at market I'll be selling things in $5 increments, to make change simple (I won't be handling money, customers will make their own change), and will likely offer pre-packed bags of produce to grab n go. I'll be packing peoples bags up for them (customers won't touch produce, and will have to stay 6 feet back from the stall), taking payment through PayPal, Venmo or cash, most likely. My harvest will be streamlined and involve a lot of washing/sanitizing/gloving and face-masking. ***I'll ask customers to be patient, flexible, and adaptable to what farmers need to do to make systems both safe and efficient. We're making every effort possible to continue feeding this community, and grow our capacity, and putting ourselves at some risk in doing so.*** If people are interested in a CSA they should reach out so I can put them on the list to contact if I get one up and running.
Crops in the ground include radishes, turnips, arugula, lettuce, mustard greens, broccoli, cauliflower, sugar snap peas, radicchio, dandelion, kale, chard, collards, onions, hoop house tomatoes and cucumbers, beets and strawberries. Summer squash is ready to go out as soon as this cold spell passes and the greenhouse is full of plants. Reach out. We will take care of one another."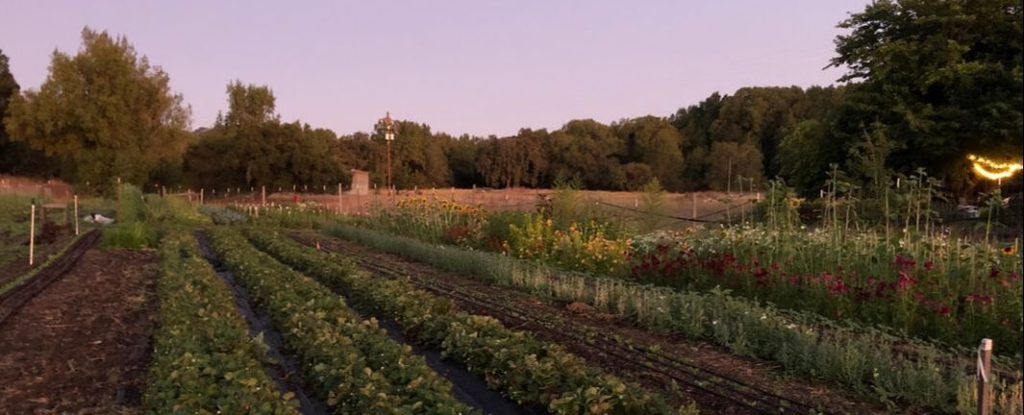 "The seasons are blending together as we race to meet the sudden increased demand for produce. We set up an April share (sold out) and are working to expand the number of shares available in May.
I have never answered so many emails as I am these days. Thank you to everyone for turning to us for clean, nutritious food. And thank you rain!
As for our markets, we're taking safety very seriously. Beyond basic protocols (clean hands and gloves, sanitizing containers and tools, and touching things as infrequently as possible), we will have one person handing customers their goods and one person handling money. We're able to take credit cards tomorrow for the first time! If you are high-risk and need to stay home, consider getting a friend or neighbor to shop for you.
I am so grateful for all the advocates who reminded the state of California that farmers markets are indeed an essential service. Thank you to all of you who choose to buy from local farms, in the good times and the hectic, uncertain times."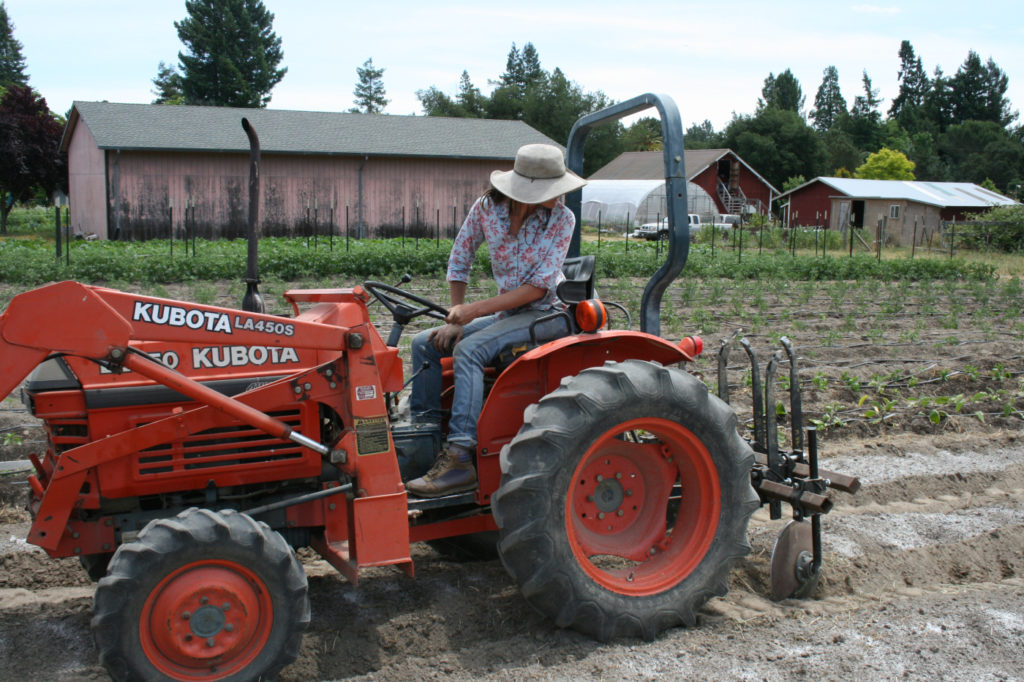 "Farmers across the country are working extra hard (which is super extra!) to meet the sudden demand for local food. And I want to reiterate what other farmers have to say, which is, let's make this "new normal" approach to knowing your food and knowing your farmer be something that doesn't simply fade away. We're looking forward to life after corona just as much as you! And, we hope that this taste of farm fresh veggie has got you so hooked that you can't imagine life without us!
Pink Barn CSA – We have received a bunch of new members in the past 7 days! We added a second pick-up day, with twice as many shareholders, in the middle of the season. We are so excited to welcome all our new members to the farm for their first pick-up this week! As of today, we've closed our CSA for the remainder of our Spring Season (only four more weeks left). We've had an overwhelming amount of interest in the past week, and want to honor those who've been with us from the beginning. But, good news: our Summer CSA is slated to begin May 12 (maybe sooner!) which is only a few short weeks away! And we are accepting members for the Summer Season (May-August). We are SO busy right now planting all the things for this season!
Other farms Grab N' Grow supports: