Happy new year out there! I was out in the field in a t-shirt all morning weeding the (prolific) grass out of my new field, remarking to myself on how different the growing climate is from this time last year. The soil is still drenched, but the sky clear and the afternoon sun doing its work to dry the leaves, baby plants, and fields of grass surrounding my farm.
Here's what's going on in my fields and gardens in the first week of January:
The icelandic poppies are blooming! Have any of you out there tried growing this amazing flower? They're bred to hold up in the vase much longer than your typical breadseed poppy, making them ideal for local flower sales. Mine are growing under a hoop house and are the first flower of the year to show some color.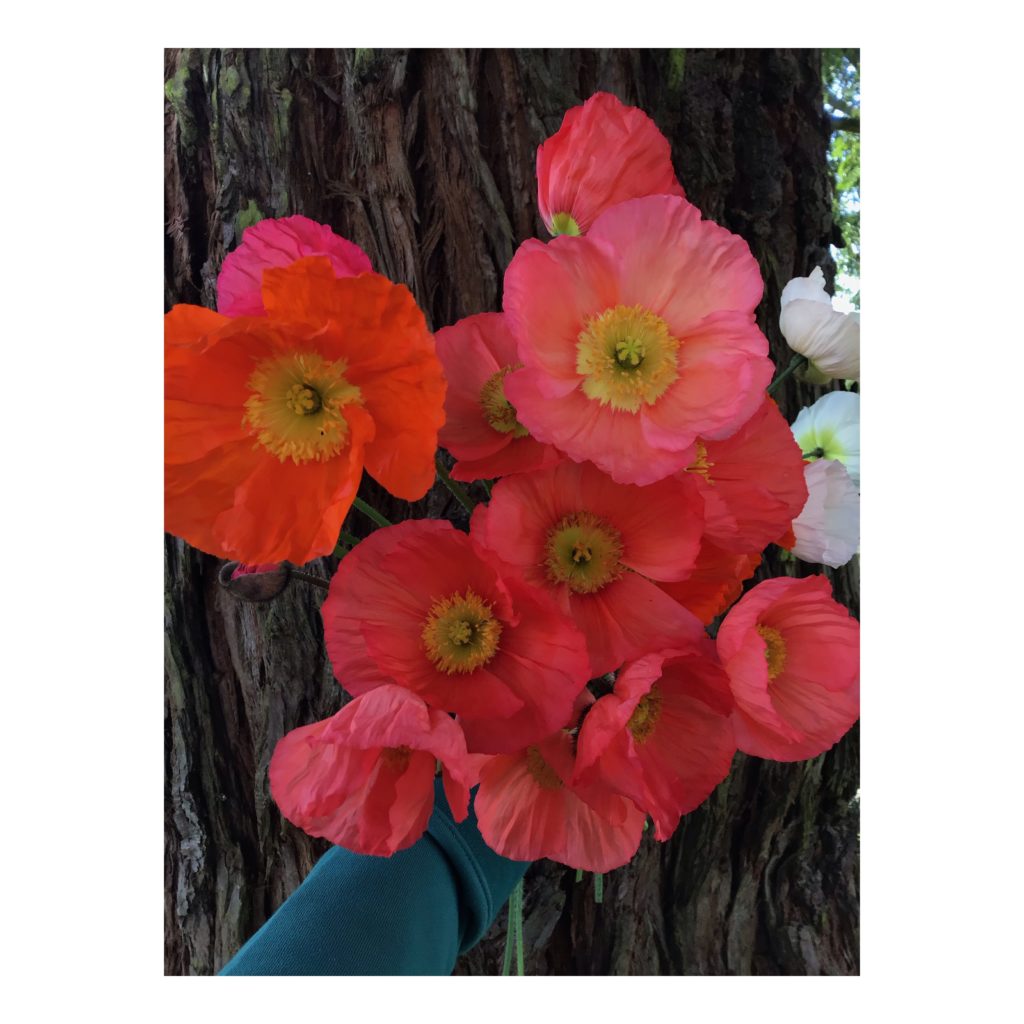 Gophers are going crazy in my new field. They're attracted to newly cultivated areas, as well as tender young plants, so I've really gone and given them a feast. I've set a goal to trap more frequently.
Ranunculus and Anemone foliage is starting to emerge from the soil. I planted these in early December, and am hoping they'll be blooming through March and April. This year I'm trying two successions, the latter of which I'll plant later this month and then cover with shade cloth.
We're feasting on delicious winter veggies. I'll be the first to admit that I'm the worst cook around, but with the plethora of broccoli, kale, and cabbage coming in from the winter garden, even I can manage to whip up something delicious.
Grass is taking over my new field. I vow to never again plant into land that was recently pasture without first getting ahead with some serious weed control.
What's going on in your garden this month?