Ranunculus is a flower that tops the charts in more ways that I can even count. It's every bride's first choice for wedding flowers. It's got the most ridiculous name of any I know. It lasts longer in the vase than most others. It's one of the first to bloom in the spring. It's one of the most expensive flowers to grow.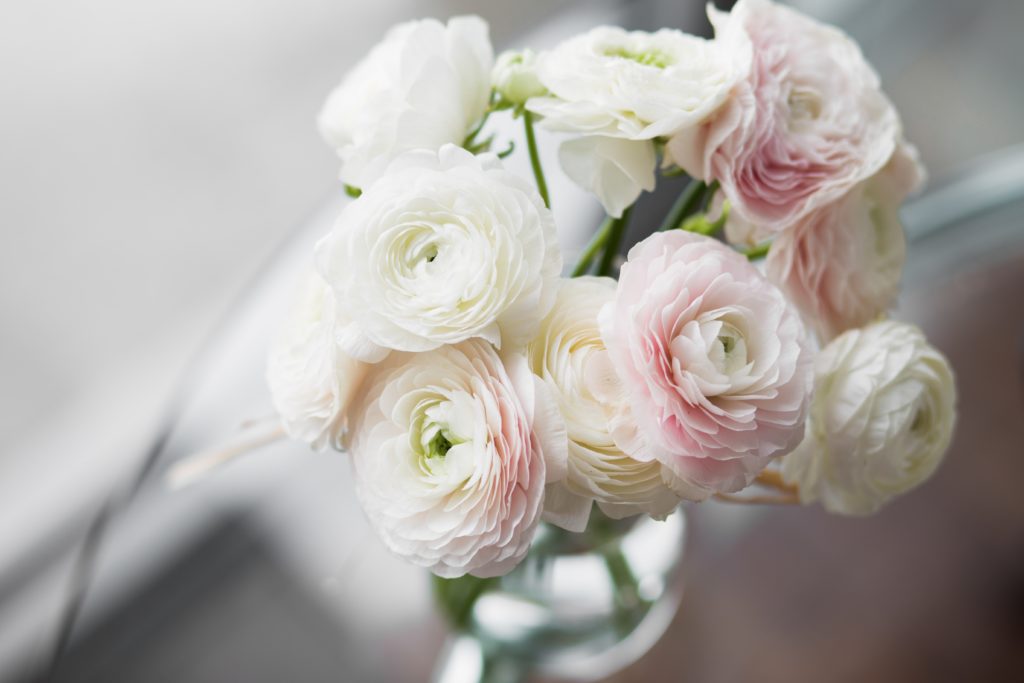 For being so outstanding in all these realms, it's actually a fairly simple flower to grow, once you get some basics down. Ranunculus is a spring-flowering plant that thrives in relatively cool temperatures. It's grown from tiny corms that resemble little rock-hard claws.
Varieties And Sources
With many types of flowers, you really have to make sure that you're growing specific varieties that are bred for certain cut flower attributes (stem length, vigor, vase life, etc). Lucky for us, Ranunculus isn't one of them. Though I certainly have my favorites, it's truly worth trying your hand at any old types you see for sale at local stores. For online shopping, I love the mixes the have for sale at Eden Brothers.
Planting Time
Here in mild zone 9, you'll have the best luck if you plant ranunculus corms in the late fall. I've planted as early as October 15th, and as late as December 1st. Fall planting will ensure that the plants have a long, cool season to establish before they start blooming in early spring. In colder climates they plant in the new year, and we certainly can too. But since ranunculus plants start to shut down once temperatures reach the mid-70's, it's best to give them as long of a growing season as possible.
Undercover or Out In The Open?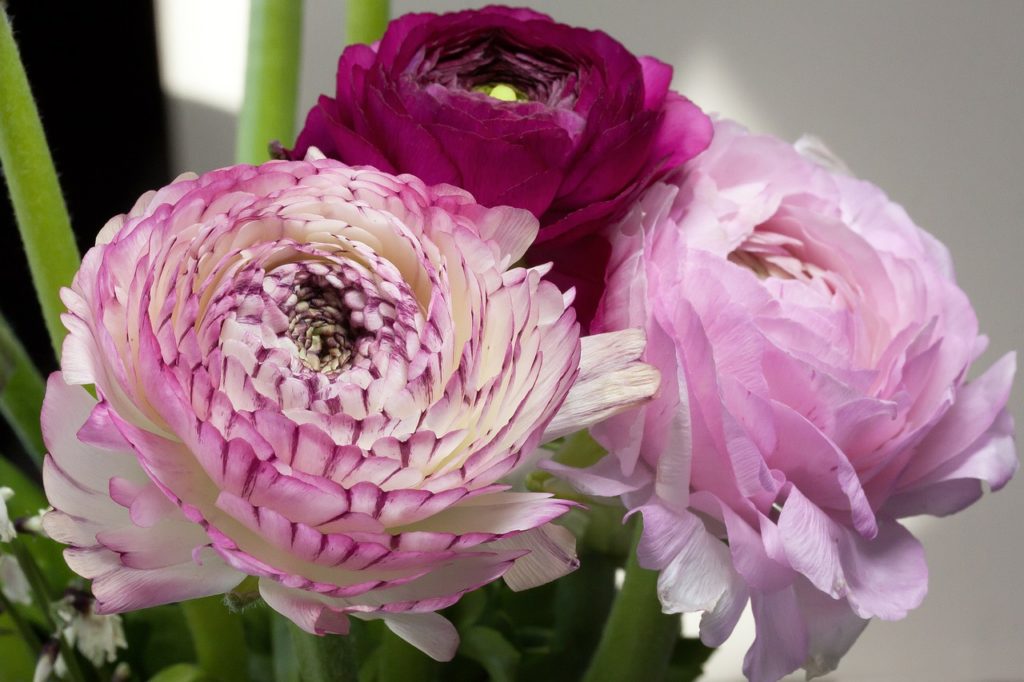 Garden Spacing And Growing-On
This is a plant that you can really cram into your garden space. We plant ours about 4" apart, just a few inches under the soil surface. Before planting, it helps to soak the corms in room-temperature water for 4-6 hours to start to bring them to life. When planting, make sure to plant them with the little claws facing down.
In a few weeks, you'll see the plants sprout through the soil surface and then come to life! Keep them well weeded and watered throughout the growing season, and you'll be able to harvest your first stems about 3 months after planting. Enjoy!