The Thanksgiving leftovers are almost finished, there's a chill in the air, and if you happen to go into a store this week, you're bombarded with Christmas music. Must be time to start thinking about gifts for the holidays!
My family, like so many others, has started to tone down the gift tradition – focusing on giving one meaningful gift instead of lots of junk just for junk's sake! I've been putting together a list of some of my favorite gifts for the gardener – check them out and let me know what's on your list!
My Wish List
1) Gift Certificate to Hida Tool in Berkeley
Have you guys ever visited Hida Tool? It's an unassuming treasure chest for the gardener (or cook) in your life. High-quality pruning shears, knives, bonsai and floral supplies, and cool things you didn't even know you needed. It's well worth the trip, just be prepared to walk out with a few things for yourself.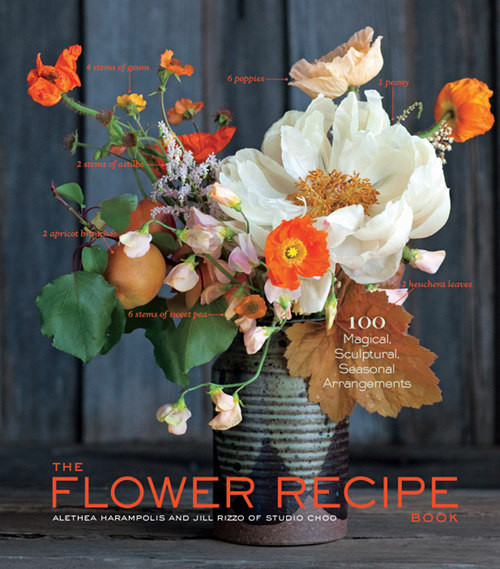 Most Californians with a garden grow at least a flower or two. Some devote their whole garden to flowers. But so many people out there don't know what to do with these beauties, and end up throwing them in the same old vase wondering how to bring their creative juices to the table. This gorgeous book will take you through the seasons and show you how to create your own beauty with what's blooming in your backyard (or you can run to the nearest farmers market to buy some local flowers to play with). These ladies have a knack for making simple, elegant design look easy and I highly recommend that you try your hand at it.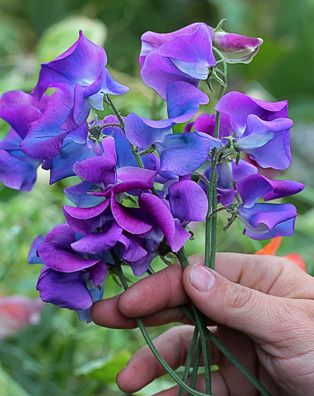 Did you know that our own Sebastopol, California is the home of Enchanting Sweet Peas, one of the best, most reliable, friendliest sweet pea seed companies in not only the county but in the world? I kid you not. It's hard to find good sources of fragrant, long-stemmed, gorgeous colored sweet peas, all the more reason we're super lucky to have this gem in our community. I finally visited Glenys and her small but overflowing seed farm this past spring during her annual open house and was drooling the whole time – the colors and scents wafting from the little farm were out of this world. Grab some sweet pea seeds from her while they're still available.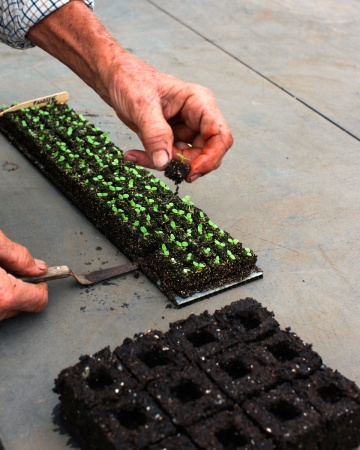 What, you ask, is a soil blocker? Well my friends, it's a fun, practical, almost foolproof method to starting seeds at home or even on a larger scale. I still have some trouble starting good quality transplants, so I'm sure some of you out there do too. I often let my transplants sit for too long in their trays, leading to root bound plants that are cramped, starved for nutrition, and at a disadvantage before they even get in the ground. Starting seeds with a soil blocker helps to take care of all these problems. It basically squeezes soil together into little squares, with no walls to suffocate your growing plant's tiny roots. As the plant grows, the roots get air-pruned and never have a chance to become crowded. It's a super fun gizmo.
5) A Gift Certificate to Annie's Annuals in Richmond
I buy most of my seeds and plants from wholesale sellers, but I can't resist trips to this amazing retail nursery in Richmond. The carry some of the most interesting, unusual veggie, herb and flower starts I've ever seen. Set aside a few hours to visit, as you'll want to get lost on their grounds and have a chance to discover plants you never knew existed. They also host frequent talks and presentations on growing all sorts of different plants – check out their website to see what's coming up.
I hope these suggestions help you to figure out what to gift the gardeners in your life! Let us know what gifts you're most excited to give or receive this season!