Here in the height of summer, flowers from the garden abound. It's around this time of year that I start trying to think ahead to the long winter that's quickly approaching. Drying flowers from my garden to later turn into wreaths and flower confetti is a fun project that helps keep my winters bright.
Not every flower is a good candidate for drying. Here's a list of some of my favorite flowers that dry pretty easily.
Larkspur
Gomphrena
Roses
Celosia
Hydrangeas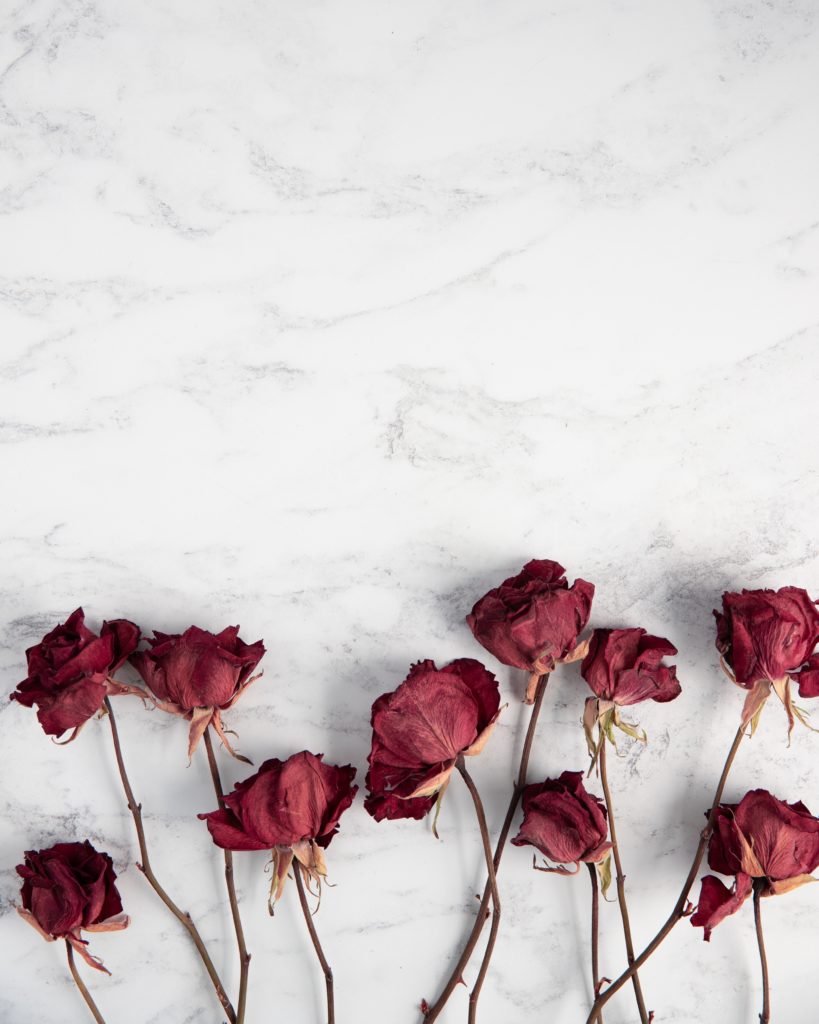 You don't need a fancy setup for drying flowers, but you do need certain conditions that will greatly improve your chances of success. I've tried drying flowers in all sorts of conditions, and my failure rate was pretty high. Some flowers will dry quickly but lose all their color, and others won't dry at all. No one wants a limp moldy mess on their hands, so here are some tips on creating optimal conditions for drying flowers.
Choose a dark, warm place with good air circulation. A garage, open closet, or shed can be good choices.
Hang taught lines of twine or wire high overhead, stretching from one end of the room to the next. It's great to have a little more space than you think you need.
Bundle your flowers in pretty small amounts, maybe 6-10 stems each depending on the size of the flower heads, and bind them loosely with rubber bands.
Attach each bunch to the wires overhead by stretching a loop of the rubber band over top and then back down on top of the stems. This allows you to easily take the bunches down when they've dried.
Check the flowers every few days to make sure they're drying and not molding. After 10 – 14 days or so, many of them will be dry enough to take down.
Store your dried bundles gently in cardboard boxes in a cool dark location.
Now you're ready to enjoy colorful flowers all winter long. The dried flower trade has really slowed in this country, but there seems to be a slight upward trend in garden-style wreaths and swags. Try your hand at wreath making – it can be as simple as complex as you want to make it. Enjoy!