With this gorgeous spring weather, Earth Day in the North Bay is bound to be one for the books. Get outside this weekend and celebrate with some of these great events around town! Check out these events and more here and don't forget to stop by Grab N' Grow for your FREE reusable grocery bag with every purchase.
Saturday, April 21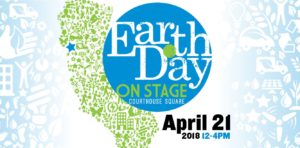 Santa Rosa: Earth Day OnStage. Noon to 4 p.m. Old Courthouse Square, 69 Old Courthouse Square, Santa Rosa. This year Santa Rosa's fun and family-friendly Earth Day OnStage festival will be a zero waste event (vendors and participants are encouraged to increase reuse, recycling, and composting). The event offers great food, local and earth-friendly products, eco-friendly crafts and activities for kids, and lots of live entertainment on an outdoor stage. The festival also provides an opportunity to learn about solutions that address drought, climate change, and other environmental concerns. Admission is free!
Sonoma: Park Volunteer Day. Maxwell Farms Regional Park, 100 Verano Ave., Sonoma; Larson Park, 329 DeChene Ave., Sonoma. Help keep Sonoma Creek clean by volunteering at Maxwell Farms Regional Park or Larson Park in honor of Earth Day. Tools, gloves, drinks, and snacks will be provided. Please wear sturdy shoes, long pants, a long-sleeved shirt, hat, and sunscreen. 9 a.m.-noon. For more information, call 707-565-2041.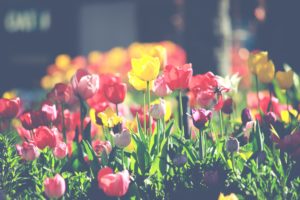 Glen Ellen: Free Admission at Quarryhill Botanical Garden, 12841 Sonoma Highway, Glen Ellen. 11 a.m.-3 p.m. Each year, Quarryhill Botanical Garden celebrates Earth Day with free admission, earth-friendly vendors, gardening activities, beekeeping presentations, performances by the Sonoma Hometown Band and Sonoma Conservatory for Dance, arts and crafts, and a plant sale. Admission is free, but expect a $10 charge for parking (cash only).
Around Town: California State Parks' 20th annual Earth Day Restoration and Cleanup. Jack London State Historic Park, Sonoma Coast State Park, Sugarloaf Ridge State Park, and Trione-Annadel State Park. For more information, call 415-262-4400. Here's your chance to participate with thousands of other volunteers throughout the state. Tasks will include, depending on the park, removal of invasive plants and replacing them with native species, construction and updating ADA-compliant structures, trail maintenance and campground renovation, graffiti and trash removal, and more.
Sunday, April 22
Guerneville: Flavors of Spring At Korbel Champagne Cellars. This year, Earth Day coincides with the opening day of the winery's historic garden tours. To celebrate both events, Korbel is hosting Flavors of Spring on its beautiful grounds, 10:30 a.m.-3 p.m. Take a tram tour of the winery's picturesque estate and then enjoy nibbles paired with Korbel's California Champagnes. Garden hats are encouraged. The $20/members and $25/non-members fee includes a logo flute and wine shop discounts. Must be 21 years or older. Get more info and advance tickets. Korbel Champagne Cellars, 13250 River Road, Guerneville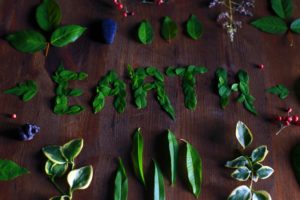 Healdsburg: Celebrate Earth Day at Healdsburg's Riverfront Regional Park. 10 a.m.-1 p.m. Registration required. For more information, call 707-565-2041. Riverfront Regional Park, 7821 Eastside Road, Healdsburg, CA 95448. Celebrate Earth Day at Healdsburg's Riverfront Regional Park by learning how to capture the colors and shapes of Mother Nature. You'll eco-print local leaves, fruits, and flowers, creating your own unique and naturally designed silk scarf or bandana. All materials will be provided. Fee: $15.
Glen Ellen: Earth Day Hike. Benziger Winery, 1883 London Ranch Road, Glen Ellen 95442. Take an Earth Day Hike with Chris Benziger at Benziger Family Winery, noted for its long-held biodynamic and eco-friendly farming practices. Throughout the easy-to-moderate 90-minute hike you'll learn about the winery's history and methods of farming. You'll also get to taste Benziger's Flagship Biodynamic wine (and others). The event is $30 per person for non-Club members (club members receive two complimentary tickets). For an additional $20 fee, you can enjoy lunch on the terrace (wine not included in price).
Windsor: Windsor Earth Day and Wellness Festival. The festival runs from 10 a.m. to 1 p.m.; admission is free. Windsor Town Green, 701 McClelland Drive, Windsor. Held on Windsor's splendid Town Green, the Windsor Earth Day and Wellness Festival offers fun activities for the whole family, including live music and entertainment, children's games and crafts, a plant sale by the Windsor Garden Club that features container gardens and veggie starts, and health, wellness, and environmentally-focused information booths. This year's event showcases Windsor's quality summer recreation programs with class demonstrations. Those who bicycle to the celebration can take advantage of free valet bike parking.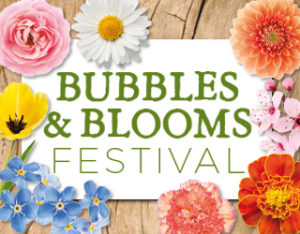 Sonoma: Bubbles & Blooms Festival. Enjoy sparkling wines and food pairings, shop in the flower market, learn from experts about designing and caring for floral gardens, walk through vineyards and wildflowers and much more at the Bubbles & Blooms Festival — a joint celebration of spring and Earth Day — at Gloria Ferrer Caves & Vineyards in Sonoma. Also on the agenda: DIY workshops for making wreaths, floral arrangements, and creating a terrarium. $90 in advance; $105 at the door (members receive $10 off). Noon to 4 p.m. Gloria Ferrer Caves & Vineyards, 23555 Highway 121, Sonoma