10 years ago, Soiland Company decided to invest in a quiet little soil yard in Santa Rosa. Having been in the pipeline, quarry, and soil businesses for over 50 years it was an easy transition to operating Grab N' Grow. Since the purchase in 2009, the main goal of Soiland Company has been to honor Grab N' Grow's past while bringing the business into the future.
In 1960 a horticultural genius named Julious Gonisor started the first soil yard in Sonoma County, a sunny little piece of land in west Santa Rosa named Grab N' Grow Soil Products. Julious made Grab N' Grow famous by perfecting specialty, hand-crafted blends for local nurseries and homeowners. We still have all of Julious' old recipe cards for places like Imwalle Gardens, and some for nurseries that don't even exist anymore. We keep the framed cards as a testament to Julious' talents in the garden and his love for Sonoma County agriculture.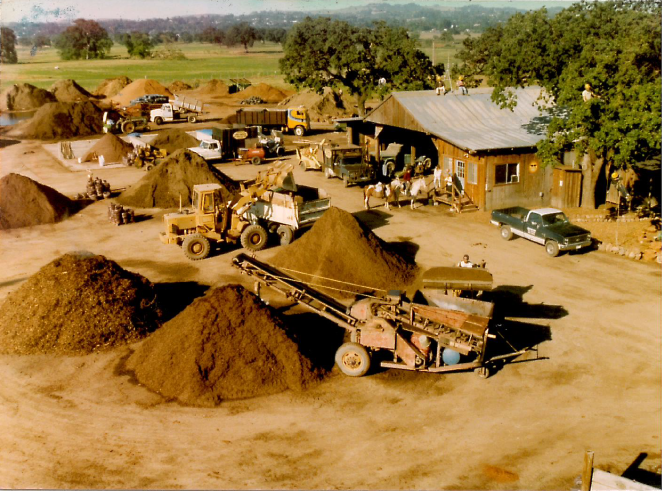 This week in celebration of our 10-year anniversary, Grab N' Grow is hosting a customer appreciation week! All week we are offering FREE t-shirts with any purchase featuring our groovy 1960's mascot. We've also lowered the price of our Organic Arbor Mulch for just $10/yard. And on Friday, October 18th we will have free Tacos from Taqueria El Paisa.
Please join us this week as we honor Grab N' Grow's roots and celebrate how far we've come!