It feels awkward, a little crazy, and just plain wrong to be thinking about cool season crops right after a heat spell. But, alas, that's what's happening and that's what we've got to do if we want to grow thriving fall gardens. Sometimes the most counterintuitive course of action is the best course of action (that's some quotable Lennie Larkin wisdom right there).
Last time on the blog we talked about the steps to take for transitioning your garden from summer to fall. As a quick recap, consider spending some time on each of the following tasks so as not to shortchange your crops or soil health:
Pull out old annual crops and compost them
Take the opportunity to clear out weeds, and either compost them or stuff them in your green bin
Add a 2 – 4″ layer of compost to your soil, and fork it in to the top 1″
Put a plan in place for what portion of your garden you're going to crop, what portion you're going to cover crop (recommended!), and what portion you're going to work now, cover and leave fallow for early spring crops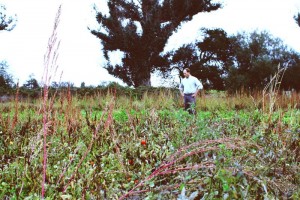 What to Plant in Your Fall Gardens
A lot of great cool season crops are pretty flexible; you can direct-sow them in the garden, start them indoors as transplants, or of course buy transplants at a local nursery. Here are some of my favorite cool season crops for fall and how I like to grow them.
Cool Season Crops: Lettuce
We've talked before on the blog about tips for growing great lettuce. It's such an easier crop in the fall than in summer – you don't have to hustle as much to keep it from bolting, and you don't have to seek out specific heat-tolerant varieties. You can directly sow lettuce seeds in the ground, or start them in pots in a greenhouse or windowsill to transplant out a few weeks later. Lettuce takes a short amount of time to grow – about 45 days from seed to harvest – so you can probably get a few more successions growing and harvested before winter's frosts come. Seed some now and then another round in two weeks or so.
Cool Season Crops: Carrots
If you're going to try to get a succession of carrots in the ground, now is the time to do it! Baby carrots can be harvested after about 30 days, while many varieties take almost 80 days to reach full size. The trick is to get the seeds in the ground, germinated and growing before it gets too cold out – then they can sit in the ground and continue to grow slowly until you're ready to harvest them.
Cool Season Crops: Spinach
I look forward to fall because I just love spinach and have a hard time growing it in the summer. It does best when directly sown in the ground and then harvested about a month later. You can really cut the leaves as soon as they look big enough to your hungry eye – just leave about an inch of plant to slowly regrow. Then you can come back in another few weeks and cut a second round.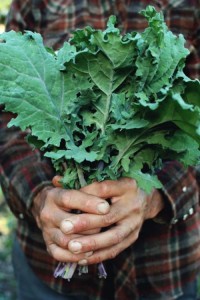 Cool Season Crops: Arugula
Such a quick and versatile green, arugula is a perfect cool season crop for both spring and fall. It's another one that prefers to be seeded directly in the ground, and you can start cutting it after about 21 days as baby leaves, or wait the full 40 days to have mature plants.
Cool Season Crops: Radishes
Radishes can be ready as early as 3 weeks after sowing! I'd suggest sowing one little succession in the ground every week from now through October for a continuous supply. My favorite varieties include the long, slender French Breakfast, or the round Pink Pearl.
Cool Season Crops: Chicory
Who else is craving some crunchy endive, escarole, and radicchio? Now is the time! Best started in pots or trays and then later transplanted out (though some varieties do just fine with direct seeding), these cool season crops will thrive in the North Bay during fall. Chicories are a broad class of vegetables that all have a shared bitterness, and are delicious paired with sharp cheese and fruit. Harvest can be 4 – 6 weeks from transplant.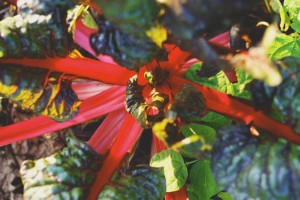 Cool Season Crops: Cabbage
I keep trying to grow cabbage in the spring and need to stop! Spring just isn't long enough for me to get a good crop of this cold weather-loving vegetable. Fall is prime time. There are so many interesting types of cabbage out there – try some of the mini ones like the cone-shaped 'caraflex'. Most varieties will take at least two months and can be directly sown in ground, but can also easily be transplanted.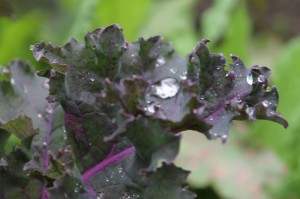 And there you have some of my favorite cool season crops for fall gardens. It's a funny time of year, weather-wise, so go ahead and experiment with any extra seed you have leftover from the summer. Crops might surprise you!