Happy Compost Awareness Week 2018!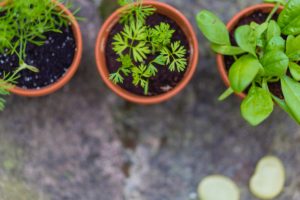 Just how important is it to add compost to your garden?  So important that we talk about it all the time!  In honor of Compost Awareness Week we put together some excerpts and links to our past blog posts all on the importance of using compost.
Plus, check us out on our social media pages for a chance to win a $200 Grab N' Grow gift card!
As we all know, in order to grow healthy, vigorous plants we need healthy, vigorous soil. It's vital that you take some time to prep your soil before any plants go in the ground. Soil with more clay and organic matter in its composition will do wonders for retaining water and keeping your plants satiated. This ability to hold water will help your plants during periods of drought and will greatly reduce your water use in the garden. Compost also helps give you plants that boost of nitrogen as well as a whole range of vitamins and minerals. So, apply it liberally!

It's easy to neglect the soil this time of year, but I urge you not to. If you can find a good little chunk of time this month or next, make it a priority to give your garden a little overhaul. This includes ripping out any spent crops, trimming down your perennials and continuing to deadhead your annuals, and, last but not least, adding and incorporating a good dose of compost to your soil.
Today, I want to bring your attention to one potential risk of using compost that you don't know too much about. Get ready to learn about some nasty chemicals which, if present in your compost, can seriously damage your garden plants. Always buy your compost from a company that tests their input materials as well as the end products!!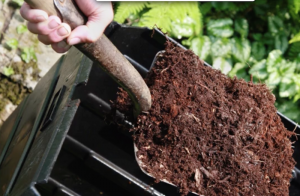 When in doubt? More compost! Your goal is to add organic material to your "horizon" of topsoil and, ideally, deepen the horizon slowly over time. You want to encourage deep roots, and one way to do this is to have nutrients and water available at a good depth below the soil surface.
[product_categories orderby="name" order="ASC"]